The kick-off meeting of the WideHealth project was held at the beginning of January 2021. The event was hosted online between the partner country institutions, Ss. Cyril and Methodius University in Skopje, Hasso-Plattner-Institut für Digital Engineering gGmbH, Fondazione Bruno Kessler, Jožef Stefan Institute and Fciencias.Id – Associacao Para A Investigacao E Desenvolvimento De Ciencias. All partners took an active part at the meeting, where partner representatives presented the capabilities and experience of their institutions, related to pervasive health facilitated by Machine Learning.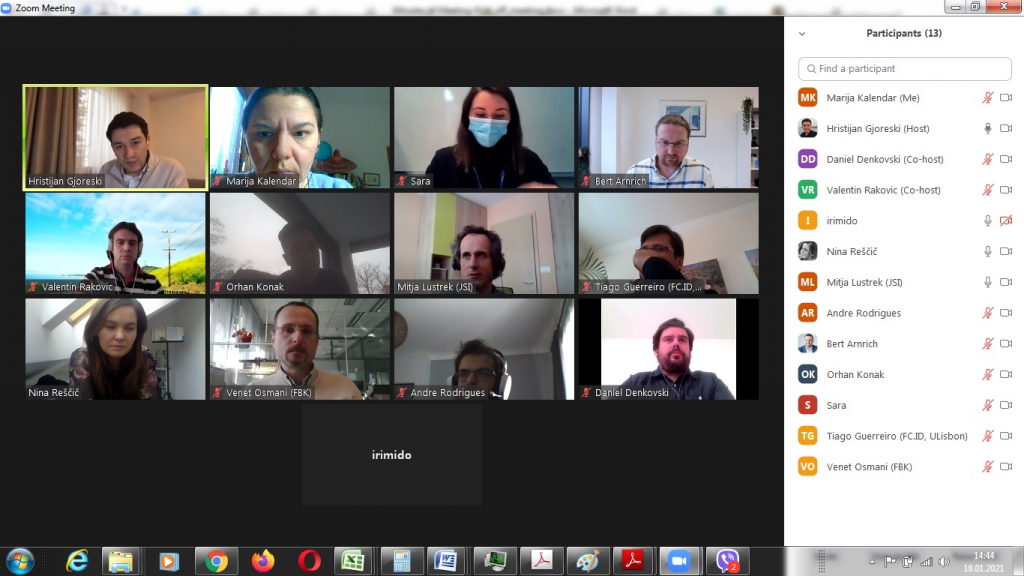 At the beginning of the kick-off meeting, the project coordinator presented the description of work of the WideHealth project, along with the project objectives, management structure, etc. During the meeting, the partners had fruitful discussions on the tentative project collaborations, dissemination opportunities and planning pending workshops and summer/winter schools.
The EU-funded WideHealth project aims to conduct research on pervasive eHealth and establish a sustainable network of research and dissemination across Europe.
Web: https://widehealth.eu/ 
Twitter: https://twitter.com/EuWidehealth
LinkedIn: https://www.linkedin.com/in/widehealth-project-eu-105610207
YouTube: https://www.youtube.com/channel/UCaPIT67HZEcHnU4IhdsCx_Q
Spotify: https://open.spotify.com/show/5Bo9oEVTROTj9P1pl4ZrR5