Dear reader, in this WideHealth newsletter we are announcing the next WideHealth Winter School on Trustworthy AI to be held in Potsdam 14th-17th March 2023. The newsletter also shares information about recent events (co)organized by the project. In addition, we are announcing the launch of the WideHealth training repository. Finally, you can find links to the recordings of our seminars, links to our open access publications, as well as interesting pervasive health calls for papers and projects.
WideHealth – European H2020 Twinning Project
Widening Research on Pervasive eHealth (WideHealth) is a European H2020 Twinning project that enables research exchanges and training activities on the topic of Pervasive and eHealth. The overarching goal of the project is to enable a new generation of researchers in the less developed (Widening) countries in the consortium to develop and adapt novel eHealth technologies exploitable in the longer run in their different healthcare contexts. In particular, the project addresses the following three research aspects (i) data driven healthcare, (ii) human factors in pervasive health, (iii) federated machine learning. The project is currently finishing its second year.
Upcoming Events
---
WideHealth Winter School on Trustworthy AI
March 2023, Potsdam, Germany
"Artificial Intelligence is the new electricity." ~Andrew Ng. The world is changing rapidly, and digitalization is increasingly important, especially in industrial and health applications. Artificial Intelligence (AI) has become an integral part of our everyday lives. More urgently, it has the potential to radically change our way of life. We already use many AI-driven services. For example, in recommending movies, overcoming language barriers, or detecting diseases. This is just the beginning; AI will likely accompany and determine our everyday lives in almost every area.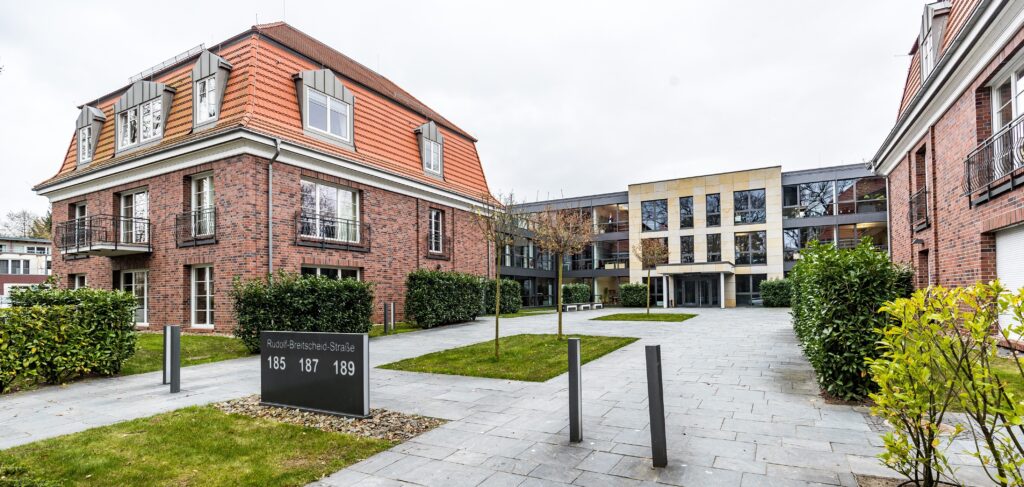 However, such a significant change is inherently accompanied by skepticism and fear. "The real question is, when will we draft an artificial intelligence bill of rights? What will that consist of? And who will get to decide that?" ~Gray Scott. Who is liable in a world of autonomous driving if something goes wrong? Who is accountable for a misdiagnosis that could be the difference between life and death? How fair can an AI-based criminal justice system be? This inevitably leads us to the fact that we need to talk about ethics in an AI-driven society.
The WideHealth Winter School addresses these and many more questions with expert talks, open discourse, and potential solutions. We offer hands-on activities alongside lectures and panel discussions. Join us at the Hasso Plattner Institute for the Thematic School on Trustworthy AI from March 14 to March 17, 2023. Registration is free of charge, but mandatory. Places are limited. If you are interested in the impact of Artificial Intelligence on our future, join us!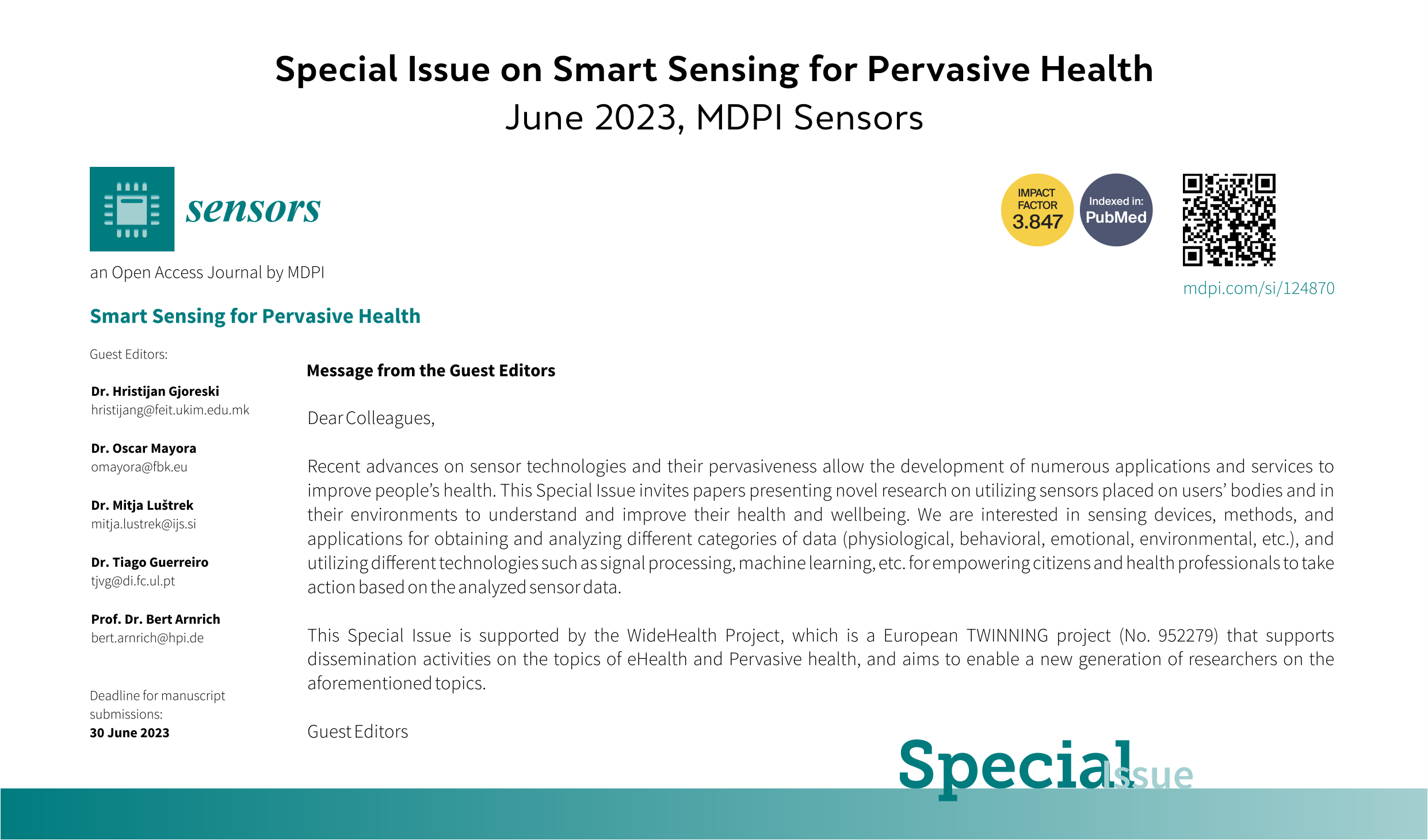 Past Events
---
WideHealth Summer School on Human Factors in Pervasive Health
July 2022, Lisbon, Portugal
"There is often a considerable difference between what we think people need and what people want to use". That was our motto for the 2nd WideHealth Thematic School with a focus on Humans Factors in Pervasive Health. The school proved to be a great success. Through a set of lectures and hands-on activities, about 30 on-site international participants had the opportunity to learn the different stages of the Participatory design and User-Centred Design and gain some of the required skills to develop accessible, and patient- and clinician-friendly pervasive technologies. The school comprised fourteen internal and external experts in the respective fields. Based on the materials from the Summer School, the project has launched its first training course. Click on the buttons below the gallery to learn more about the school and visit the course on Human Factors in Pervasive Health.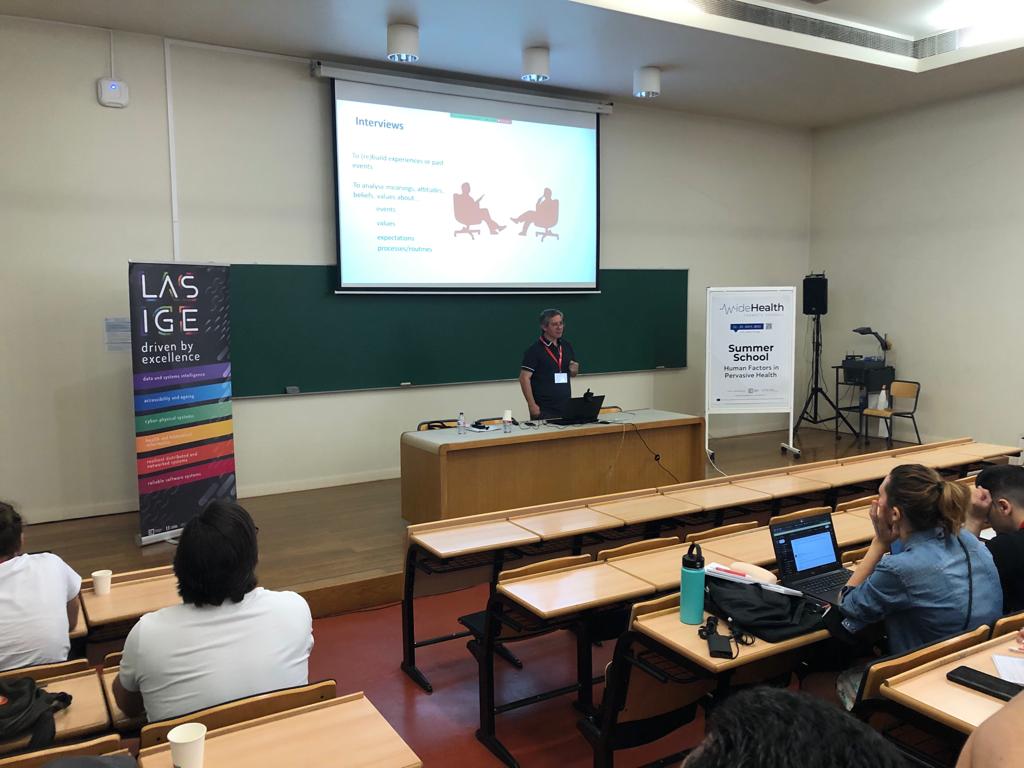 Round Table on Gender Equality in ICT
July 2022, Lisbon, Portugal
A World Economic Forum report outlines the gender balance in the AI field by analyzing the female representation among AI professionals: only 22% of the total are women. With these data as reference values, the WideHealth Consortium aims at achieving a better gender balance aiming at a 35% female participation in the WideHealth activities. As part of the Summer School in Lisbon, the Consortium also organized a Round Table on Gender Equality in ICT with panelists from the Consortium discussing this issue and identifying best practices to close the gap. To hear the interesting Round Table discussions, click on the button below the gallery to watch the video from the event. Tune in to our YouTube channel for more WideHealth public events and content.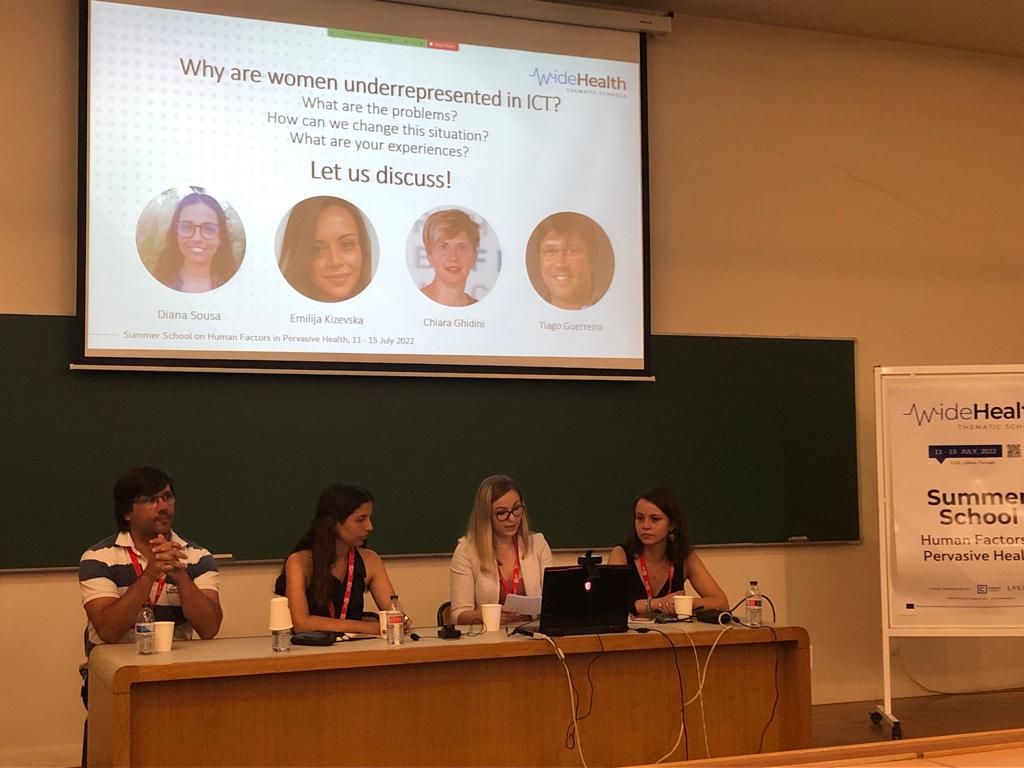 Pervasive Health and Smart Sensing Conference at Information Society 2022
October 2022, Ljubljana, Slovenia
Pervasive health and smart sensing are crucial parts of digital health. Smart sensors and wearables can augment the healthcare system, enabling remote monitoring and supporting the patient's medical condition in and out of the clinics. Furthermore, smart and pervasive health monitoring systems can reduce death risks, identifying the issues at earlier stages of the diseases. They were the main focus of our "Pervasive Health and Smart Sensing" conference organized as part of the Information Society multiconference. The 12 papers presented at the conference focus on different aspects of smart sensing and pervasive health. Several works utilized wearable devices (including new types, i.e., smart glasses) and machine learning for human activity recognition. Several others focused on objective and subjective monitoring of mental health. Finally, there were papers proposing new applications, methodologies, and ICT solutions for pervasive health and improving the security and privacy in such systems. Click on the buttons below to learn more about the conference and to download the conference proceedings.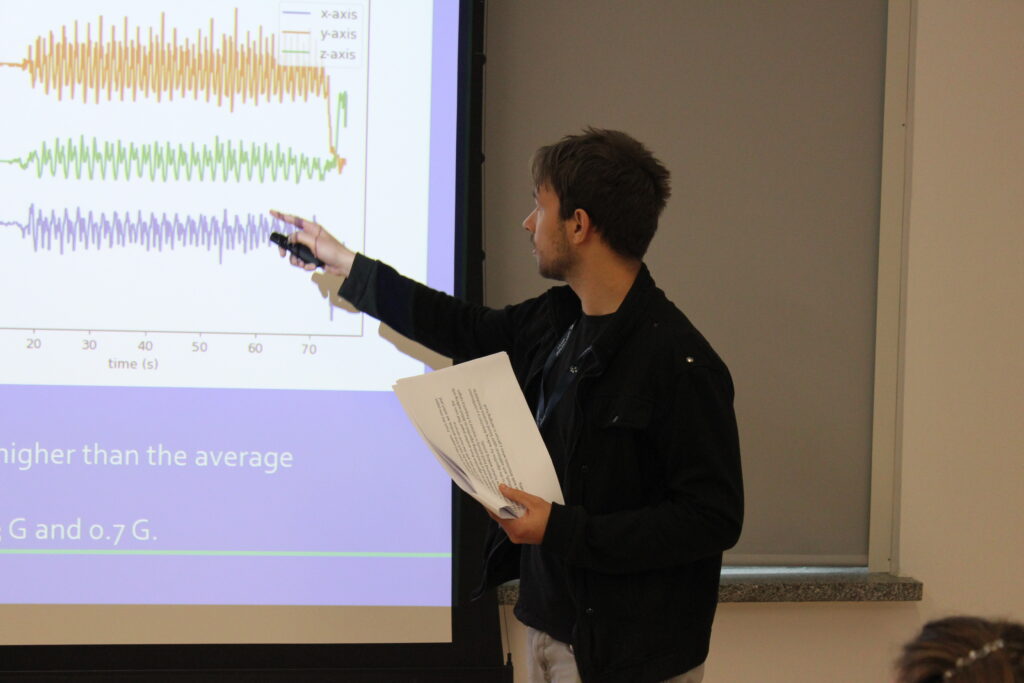 Workshop on Virtual Reality for Health and Wellbeing at MUM 2022
November 2022, Lisbon, Portugal
As part of the MUM conference, the WideHealth project successfully (co)organized the Workshop on VR for Health and Wellbeing. The workshop was focused on systems, technological approaches, and theoretical frameworks to develop user/patient-centered VR tools for diagnosis, intervention, and monitoring of health and wellbeing outcomes. Moreover, we welcomed work focusing on accessibility issues, aiming to promote equal access and opportunity to use VR tools by people with diverse abilities. The keynote lectures and the 5 papers presented at the workshop concentrated on several the aforementioned aspects. Out of the five papers, four were from the WideHealth project consortium. Click on the button for more details about this WideHealth event.
WideHealth Seminar Series
The WideHealth project provides lectures and seminars on the targeted research topics, i.e., data driven healthcare, human factors in pervasive health and federated machine learning. The project targets in-house seminars for the internal audience, but also public seminars on selected e-Health topics for e-health companies, external educational institutions, policy makers, as well as other projects in the field of e-Health. In 2022, the project has successfully disseminated six public seminars, listed in the table below. Click on the links to watch seminar videos on YouTube. For additional seminar details and links, as well as schedule of upcoming seminars please click on the button below.
Research Outputs
During the course of the project the WideHealth partners have published sixteen research papers on WideHealth selected topics, out of which twelve are joint research papers. Open access is available for all of the papers. Click on the links to access and download the publications.
Food Frequency Questionnaire Personalisation Using Multi-Target RegressionNutrients, Vol 14, No. 19 | October 2022
Facial EMG Sensing for Monitoring Affect Using a Wearable DeviceNature Scientific Records, Vol. 12 | October 2022
Android Integration of a Machine Learning Pipeline for Human Activity RecognitionPervasive Health and Smart Sensing Conference at IS'22 | October 2022
Network Anomaly Detection using Federated Learning for the Internet of ThingsPervasive Health and Smart Sensing Conference at IS'22 | October 2022
Speaking Recognition with Facial EMG SensorsPervasive Health and Smart Sensing Conference at IS'22 | October 2022
Machine-learning models for MDS-UPDRS III Prediction: A comparative study of features, models, and data sourcesPervasive Health and Smart Sensing Conference at IS'22 | October 2022
Personalised Gait Recognition for People with Neurological ConditionsMDPI Sensors, Vol. 22, No. 11 | May 2022
What Actually Works for Activity Recognition in Scenarios with Significant Domain Shift: Lessons Learned from the 2019 and 2020 Sussex-Huawei ChallengesMDPI Sensors, Vol. 22, No. 10 | May 2022
Breathing Rate Estimation from Head-Worn Photoplethysmography Sensor Data Using Machine LearningMDPI Sensors, Vol. 22, No. 6 | March 2022
Differentially Private Federated Learning for Anomaly Detection in eHealth NetworksUbicomp 2021 | September 2021
Machine Learning based Anomaly Detection in Ambient Assisted Living EnvironmentsETAI 2021 | September 2021
Investigating Presence of Ethnoracial Bias in Clinical Data using Machine LearningETAI 2021 | September 2021
Analysis of Deep Transfer Learning Using DeepConvLSTM for Human Activity Recognition from Wearable SensorsInformatica, Vol 45, No 2 | July 2021
Cognitive Load Monitoring with Wearables - Lessons Learned from a Machine Learning ChallengeIEEE Access, Vol 9 | June 2021
Smartwatch-Based Eating Detection: Data Selection for Machine Learning from Imbalanced Data with Imperfect LabelsMDPI Sensors, Vol 21, No 5 | March 2021
WideHealth Training Repository
We are pleased to announce that the project has successfully launched its training repository and published the first course on "Human Factors in Pervasive Health". Click on the button below to visit the WideHealth training repo. Stay tuned, more courses will be made available soon!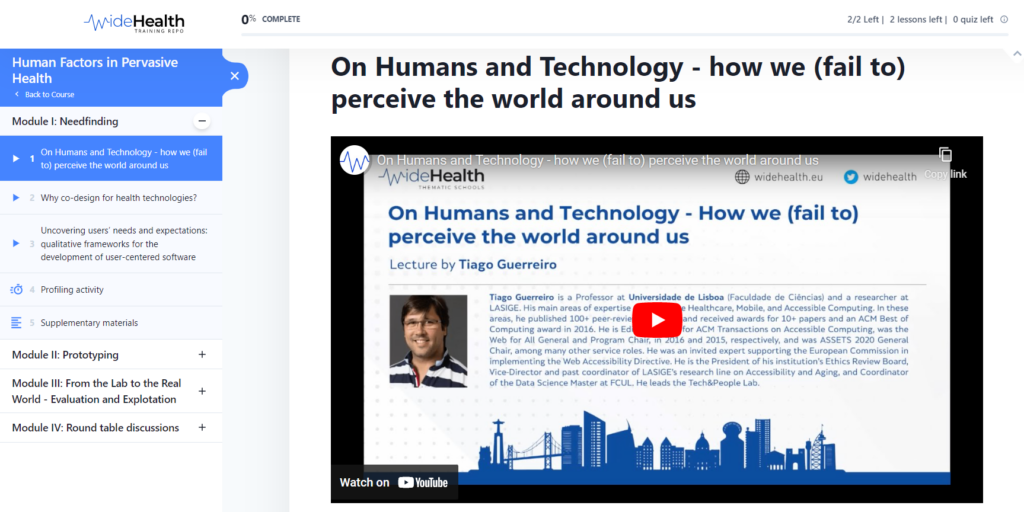 Related pervasive health calls and deadlines
---
Upcoming EU project calls and events
---
Upcoming calls for papers
| Conference/Journal | Location | Deadline |
| --- | --- | --- |
| ICPRAM 2023: 12th International Conference on Pattern Recognition Applications and Methods | Lisbon, Portugal | 15/12/2022 |
| ACM ICMLC 2023: 15th International Conference on Machine Learning and Computing | Zhuhai, China | 20/12/2022 |
| CSEIT 2023: 10th International Conference on Computer Science, Engineering and Information Technology | Sydney, Australia | 24/12/2022 |
| MLDM 2023: 19th International Conference on Machine Learning and Data Mining | New York, USA | 15/01/2023 |
| IEEE SEAI 2023: 3rd International Conference on Software Engineering and Artificial Intelligence | Xiamen, China | 25/01/2023 |
| ACM PRIS 2023: 5th International Conference on Pattern Recognition and Intelligent Systems | Shenyang, China | 30/01/2023 |
| AIME 2023: 21st International Conference of Artificial Intelligence in Medicine | Portoroz, Slovenia | 01/02/2023 |
| AHLI CHIL 2023: Conference on Health, Inference, and Learning | Cambridge, USA | 03/02/2023 |
| FLAIRS-36 Special Track on Artificial Intelligence in Healthcare Informatics | Clearwater, USA | 13/02/2023 |
| EANN 2023: 24th International Conference on Engineering Applications of Neural Networks | Leon, Spain | 26/02/2023 |
| Smart Sensing for Pervasive Health | Special Issue (WideHealth) | 30/06/2023 |
Research Exchanges

"My research stay at the Hasso Plattner Institute has been one of the most rewarding experiences by far. I truly appreciated being involved in the day-to-day process inside the research group, as well as being surrounded by talented and experienced researchers and mentors who helped clear any doubts and also brainstorm the next possible solution to the research questions that were put out there. HPI is truly dedicated to helping PhD students develop their potential, while maintaining a balanced, positive and nurturing environment and I feel lucky that I got to witness it firsthand."​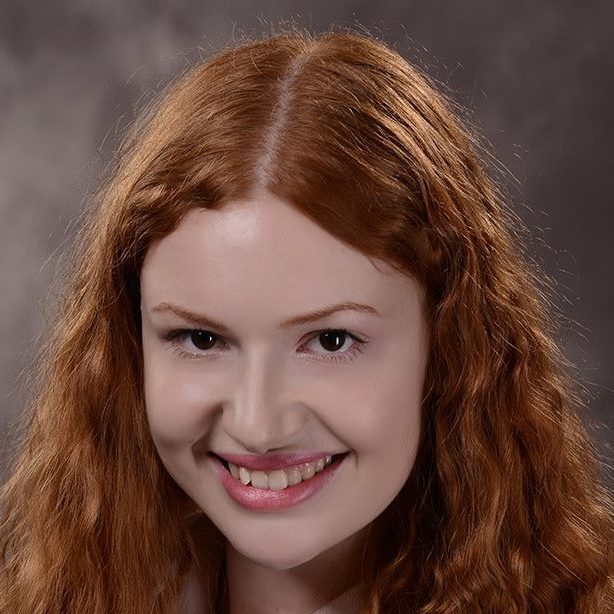 Ana Cholakoska (UKIM)
on her research visit to HPI

"Participating in a month-long research exchange at the Digital Health-Connected Healthcare group at HPI was a great networking opportunity and an overall wonderful experience. The exchange allowed me to work on several exciting problems connected to data collection in Human Activity Recognition, all while collaborating with highly knowledgeable and welcoming colleagues. Furthermore, through this exchange, I was able to establish contacts that would eventually lead to my enrollment as a PhD candidate under the supervision of Prof. Dr. Bert Arnrich. Apart from work, the exchange was also an excellent opportunity to explore Berlin and Potsdam and hang out with some truly interesting and remarkable people."​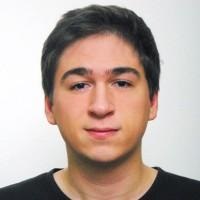 Stefan Kalabakov (UKIM)
on moving to Germany to pursue his PhD at HPI

"The chance for an exchange is an opportunity which should never be disregarded. Naturally, it comes with challenges and trepidation, especially when visiting a country without knowing the spoken language. However, in spite of the "what ifs", the time needed for adjustment is brief, and before long, the cultural differences engage the senses and challenge the mind. And it is spectacular! From the first day, the very moment I stepped on campus, I had the pleasure of meeting fellow students who selflessly helped me find my footing in a new environment, and are those not friendships one cherishes always? The frighteningly alarming rate of lizards aside – I have the photos to prove it – the grounds at FBK were breathtaking. With excellent company, in close proximity to delicious pizza, heavenly ice cream, and a proper cup of tea, it took only a couple of days to figure out a routine that allowed me to give undivided attention to my research and replenish my energy at the same time. Yet, it was not all work! Having never visited Italy before, I longed to see famous places I have often encountered in literature. The Floating City. Fair Verona. They did not disappoint, for they were every bit as alluring as Shakespeare's testimonies. And they offered the perfect opportunity to experience the Italian dolce far niente – the sweetness of doing nothing. All in all, the entire experience was one for the books. È stato un piacere. Grazie, Italia!"​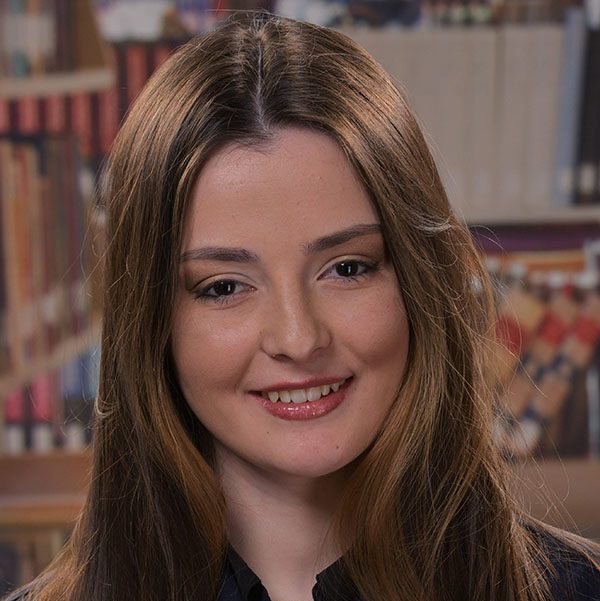 Bojana Velichkovska (UKIM)
on her research visit to FBK
Project Roadmap